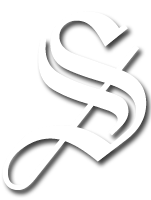 We are proud to say that our Southside Pro Diamond Series Baggy fit pant are made right here in the USA (How many companies can say that?). They have been sold in all 50 states and overseas as far away as Australia. When you see the old English S over the back right pocket that's the Southside brand! The Southside Pro Diamond Series are our best selling pant molded after the pro on field Majestic pants worn by the Major leaguers but made with better durability!

The pro Majestics do not have reinforced knees, the Southside Pro Diamond Series do. They are made a few onces heaver and more durable than the pro Majestic. The same pants made of a polyester warp knit with extra leg room and the wide bottom (8 inches to be exact that can be stretched out to 9). All come and extra long 36 inch inseam.

We can also offer custom piping or side trim to match your team specifications.

They have the pro belt tunnels,brass zipper,and finished wide bottom with no elastic. So give a pair a try today if you don't like them send them back for a full refund .These are made to give you the pro look, created by Eric the President of Southside who knows good style! There is a reason these sell so well, there made of comfort, durability and they are just plain worth it! Give them a try you wont be sorry!